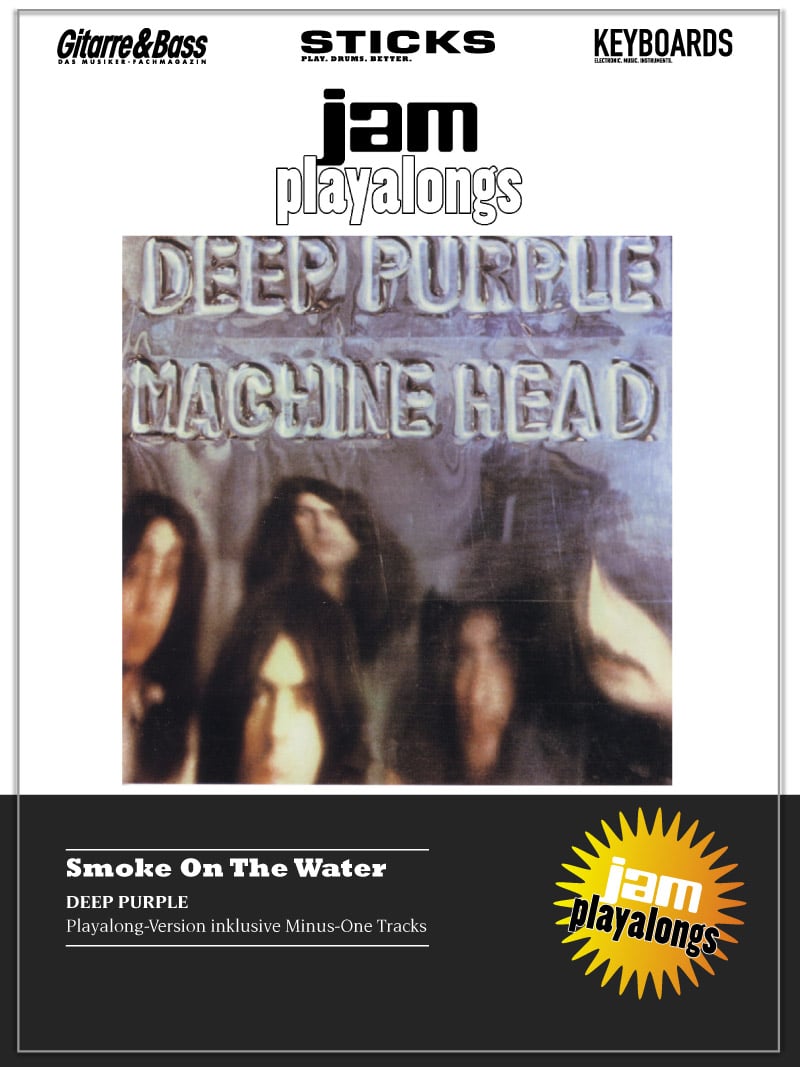 Smoke On The Water – Deep Purple
Smoke On The Water: Die Playback-Version des Rock-Klassikers von Deep Purple!
5,20 €
Österreich: 5,20 €
Schweiz: 5,20 CHF
International: 5,20 €
Inkl. Mehrwertsteuer und Versand. |
AGB
Für Musiker, die gerne mit anderen Instrumenten zusammen spielen, aber nicht ständig die perfekte Band zur Verfügung haben, bieten Jam Playalongs ideale Backing Tracks und Playback-Versionen angesagter Hits und Song-Klassiker.
Hier findest Du die Playalong-Version des Songs "Smoke On The Water" von Deep Purple als Komplettmix (inklusive aller Instrumente & Gesang) sowie als Karaoke-Version (Minus-One-Tracks) zum Mitspielen, Mitsingen, Jammen und Spaß haben!
Dieses Jam Playalong Paket enthält folgende Versionen und Jam Tracks des Songs:
SOUND-Files (mp3):
Mix (Komplettversion mit allen Instrumenten/Gesang)
Inkl. Workshop und Drumpattern.
Das könnte dich auch interessieren